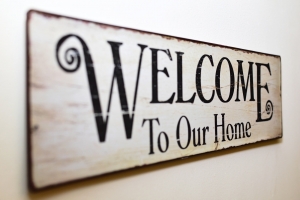 Moving house can be both exciting and stressful. There's so much to do, from contacting utility companies, hiring a removals company, cleaning your house and not to mention packing up everything you own. It can be a daunting when thinking about how much needs to be done so great organisation is key and not to leave everything to the last minute.
Packing is one of those tasks that no one wants to do. But even when you do start, where do you start? Don't worry! We've put together the ultimate house moving packing guide.
Boxes – Think about the size of your house and how many boxes you may need. How many individual rooms do you have? How many cupboards? Do you have a loft, a garage and/or a shed? It is very easy to significantly underestimate how many items you have! You'll need different types and sizes of boxes so it's worth thinking about what will be packed together. Check out our boxes for a better idea of what you may need.
Padding – Crockery, kitchenware and other breakables will need protecting, even if you're just moving down the road. It is important you buy more than you think because you can easily under-pad an item only for it to crack or chip in transit. Bubble wrap, paper rolls and old newspapers are ideal to use in boxes.
Tape – Not only will this be used to close boxes, but to hold together bubble wrap and paper on larger items. Strong buff parcel tape is ideal for your packing shopping list.
Pens – Once you've packed and box and taped it up, you'll need to know what's inside. Keep your writing big and clear.
Extra protection (blankets, towels) – You will find a lot of your items will need protecting. For larger items such as TVs, tables and chairs, simply house towels and blankets can protect against scratches and marks.
Start early – For a large house (3-4 bedrooms), we suggest starting 2 months before your moving date. For smaller homes (1-2 bedrooms), we suggest 1 month before. However, this is just a guide and highly depends on the size of your house and the number of items you have that need packing.
Start with the unimportant items – Anything you don't use on a daily basis can be packed away. This could include garden tools, clothes that are not in season and items in the loft such as Christmas decorations.
Declutter – Take this opportunity to sort out your possessions. There's no point in packing, moving and unpacking something that'll get put in the back of the cupboard and never used. Use online websites such as eBay, Gumtree and Facebook Marketplace to make quick sales. Plus make some extra cash while you're at it!
Pack one room first then move to the next – Organisation is key and this will certainly help towards making your move a breeze. You'll know what is done and what needs to be done.
Don't overload – It can be easy to overfill a box when packing. Make sure you keep an eye on the weight so it is easy to lift. Try not to exceed 13kg. If a box contains a heavy item, be sure to write this clearly on the box so the person lifting it doesn't hurt themselves.
Stack boxes – Once you've packed a room, stack the boxes in the corner out of the way. Heavier boxes not containing breakables or items that could be crushed can be put on the bottom.
Important items – Pack important documents together, such as birth and marriage certificates and passports into an 'essentials' box. Keep this box with you during the trip to your new property. Keeping this box safe should be priority.
Fridge/Freezer – If you're travelling far you'll need to defrost the refrigerator at least 48 hours before. When you unload the fridge at the new house you must let it settle at least 4-12 hours before turning it back on. Please check the manual for your refrigerator for specific times.
Small appliances – If you have the original boxes and packaging pack these away. Make sure you empty the kettle first.
Dishes/glasses/cups – Pack plates and bowls together in boxes. If you have fine china, wrap pieces individually with paper or bubble wrap. If you have a sectioned box wrap each piece individually. If not, avoid stacking glasses on top of one another. Do not overload boxes, making them too heavy to lift.
Cutlery – If you have your cutlery in a cutlery tray and this is coming with you, save yourself some time and wrap everything together. Make sure sharp knives are kept separate and padded more.
Food – For fresh/frozen food, start using this up a few weeks before you move. On the day any remaining fresh/frozen food will need to be thrown out or transported in coolers. Cupboard and tinned food can be packed away in boxes. Take this opportunity to sort out your food cupboards and throw away any out of date or open food and spices.
Tea time – Put some mugs, teaspoons, tea/coffee, sugar, milk, biscuits and the kettle in a separate box and take this first. Your movers will need to stay refreshed and who says no to a tea/coffee and a biscuit!
Don't overload – This kitchen will contain the heaviest but smallest items so it can be easy to overfill a box when packing. Make sure you keep an eye on the weight so it is easy to lift. Try not to exceed 13kg. If a box contains a heavy item, be sure to write this clearly on the box so the person lifting it doesn't hurt themselves.
Sofas – If you have the original plastics sheets, great. If not, visit a furniture store to see if they have any spare you could have. Take care moving sofas as they can be heavy and may require more than two people.
Tables/Chairs – If possible, remove legs from tables. Wrap table and legs in blankets.
Electronics – If you have the original packaging, use this for your TVs, computers, etc. If not, wrap them in towels, blankets and spare duvets.
Artwork/wall hangings – Wrap in blankets, towels or bubble wrap. Secure with tape.
Ornaments – Wrap each item individually in packing paper or newspaper. Do not overload the box.
Lamps – Remove bulbs and shades. Wrap in blankets or bubble wrap.
Books/DVDs/CDs – Stack into boxes. Do not overload. Take a look at our small boxes, ideal for these items.
Rugs – Roll up and secure with elastic bands or string.
Home Office – Pack your important documents such as birth certificates and passports into an 'essentials' box. Keep this box with you when you travel to your new house.
Beds – Take apart if possible. Keep all screws, nuts and bolts in a sandwich bag and tape or tie to the headboard.
Wardrobes/Drawers – Empty these fully to make carrying down the stairs easier and lighter.
Clothes – It's worth purchasing wardrobe boxes. Use them to store your hanging clothes and easily unpack them at your destination. For drawer clothes, pack these into boxes or bin liners.
Jewellery – Pack into small boxes and keep safe. For high-end jewellery, store these in containers and keep on your person during the move.
Towels – It is likely you'll find these will be required for padding and protection on larger items.
Toiletries/Paper – Keep one box separate. This will be for your daily use. Everything else can be packed away a few days before the move. Your daily box should contain items such as makeup, toiletries, bathroom towels, etc. You'll likely want to set up a bathroom as soon as possible at your new home.
Washer/Dryer – Make sure all pipes and power have been disconnected from the mains and store inside the machine. Tape wires to the back of the machine.
Detergents/cleaning products – Pack into clear plastic boxes (preferably with a lid) rather than cardboard boxes in case of spills or leakages. Keep away from food or clothing items.
Lawn mower, gardening machinery – Drain fuel from mower and lawn equipment. Remove gas bottles from bbq.
Tools – Pack into heavy duty boxes. For larger items such as spades, forks, hoes etc. bundle together and wrap up in old towels.
Garden furniture – Put cushions into bin liners. Dismantle larger furniture if possible.
Paint, Fertiliser, Weed killer – Unless they are unopened, dispose of these. Check with your removals company about transporting harmful materials.